We took the latest version of TriFly over to SlyFi Chapel Studio to Brent. These are his reaction plus bonus lips.
Stephen, the TriFly is ridiculous. Please build me one ASAP. LOVE it!!!
Have some band clips that ROCK!!!
One knob. That only needs one position!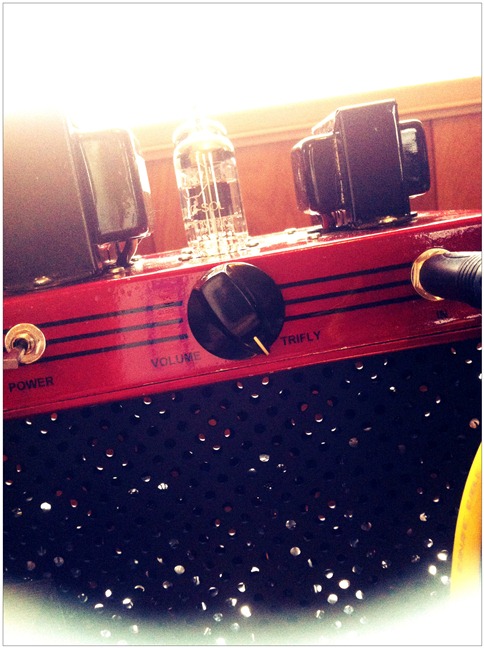 I think you'll be blown away by how big it sounds in the context of a band!!!
The rhythm section was recorded full out balls to the wall!! 2 watts!! LOL
Brent
Clips
:
I don't care - TriFly only into 212 Jensen blackbirds
http://www.trinityamps.com/clips/TriFly ... ntCare.mp3
Rain - java boost into TriFly into 212 Jensen blackbirds
http://www.trinityamps.com/clips/TriFly ... y_Rain.mp3
Change your mind - octafuzz into TriFly into 212 Jensen blackbirds
http://www.trinityamps.com/clips/TriFly ... urMind.mp3
Lately - ts9 tube screamer into TriFly into 212 Jensen blackbirds
http://www.trinityamps.com//clips/TriFl ... Lately.mp3
Put it on me -Boss blues driver pedal into TriFly into 212 Celestion Classic Lead 80's
http://www.trinityamps.com/clips/TriFly ... ItOnMe.mp3
Dirty politician - big muff into TriFly into 212 Celestion Classic Lead 80's
http://www.trinityamps.com//clips/TriFl ... tician.mp3
Vodka - time machine boost into TriFly into 212 Celestion Classic Lead 80's
http://www.trinityamps.com/clips/TriFly ... _Vodka.mp3
The Trinity set-up